News and Reviews
'Omar Nelson Bradley, America's GI General' WINS the 2018 Society for Military History Distinguished Book Award for Biography
"Whether Rose is "World War II's greatest forgotten commander" is certainly debatable, but Ossad and Marsh have filled a huge gap in the war's historiography by outlining the career of this legendary leader." Col. Cole C. Kingseed, USA Ret., Ph.D., Army Magazine, August 2003
"As distinguished historian Martin Blumenson notes in his Foreword, Steven Ossad and veteran Don Marsh have written a biography of General Maurice Rose, the famed American armor commander, 'with sensitivity and skill'" Prof. A. Harding Ganz, The Journal of Military History, January 2004

"Your biography of Gen. Rose was illuminating. The 3rd Armored Division's accomplishments have been given their due. You have gone a long way in providing valuable insight to their valor and determination." Maj. General Thomas Tait, Ret., former Commandant, U.S. Army Armor School, August 2003

"... a valuable work of military historical literature.... Mr. Ossad and Mr. Marsh have painstakingly researched the life of this fascinating although relatively unknown American hero." Martin K.A. Morgan, Research Historian, National D-Day Museum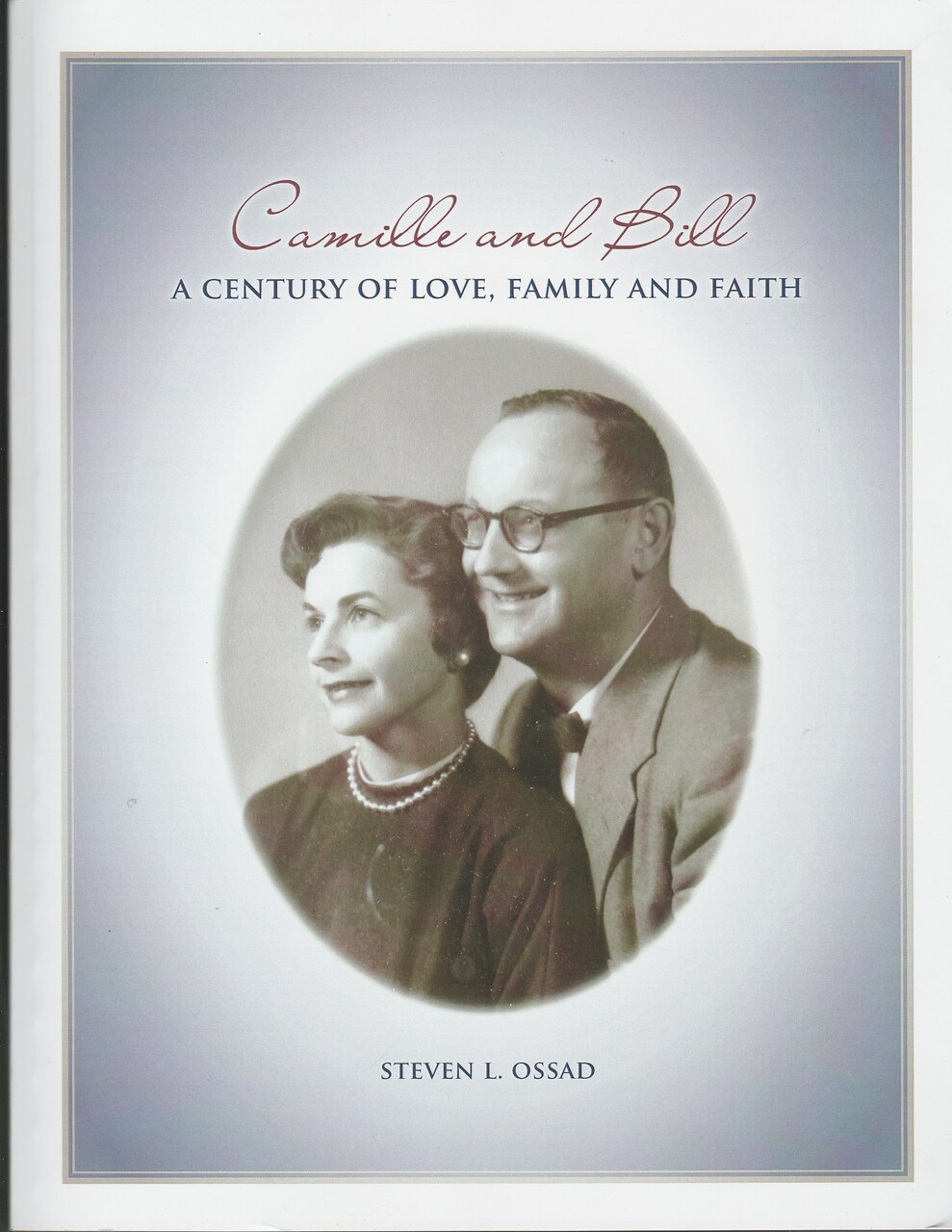 "In their story, I discovered a triumph of the 20th century American immigrant experience, with a French flavor, an entrepreneurial inspiration, a business chronicle filled with real characters, and a love affair that transcends death. Familiarity echoed at key moments. Details differ dramatically, context complicates comparisons, but there are elements of my own story, and pieces of many others, in this history. And the binding thread is the greatest war in history, and how it shaped the young adulthood of Camille and Bill, and made the world of their children, the baby boomers, and me." ... Introduction, "Camille and Bill, A Century of Love, Family and Faith"
For more than fifty years, Martin Blumenson served our nation as a military historian, first as a citizen soldier during World War II, then as a professional Army historian, and finally as an independant scholar and teacher. Chronicler of the Normandy and Italian Campaigns, biographer of George S. Patton and Mark Clark, and author of dozens of books and articles, he was one of the team assembled by S.L.A. "Slam" Marshall to write the Army's Official History of World War II.  This web page is in honor of his memory and in gratitude for his service and his friendship.
Xenophon's Hipparchicus, (ιππαρχικος) is a "how to" book for those aspiring to command cavalry. Specifically addressed to the leaders of the Athenian standing cavalry force, it should be read with reference to Xenophon's Memorabilia, III, 3, 1-3, where Socrates raises questions about the duties of the Hipparch. The perspective and outlook, as well as some of the issues discussed - like readiness, logistics, maintenance, and esprit de corps - will certainly be familiar to a modern armored cavalry regiment commander and staff. Even more important, the lessons of leadership buried in the brief text are as relevant today as they were in the cavalry clashes during the 4th Century BC wars of the Greek city states.
Kadesh is the first battle in recorded history about which we have comprehensive contemporary documentation describing specific events, leadership, organization of forces, overall operations, field tactics, logistics, weapons, and general outcome. The modern fascination with the clash, however, is rooted in the question of how a near disaster came to be remembered as a tremendous victory; the answer lies in the character, will, and strategic vision of a world-historical figure, Pharaoh Rameses II, known as "Rameses The Great", colorfully portrayed by Yul Brynner in Cecille B. DeMille's spectacular epic The Ten Commandments (1956). Rameses was a man of immense abilities, vigor, and longevity - he ruled for more than 70 years fathering dozens of children. Egypt's greatest builder, he was among the most skillful and cunning diplomats and peacemakers of all time. A copy of his peace treaty with the Hittites which resulted in a period of peace that lasted almost a century today greets visitors to the Security Council of the United Nations in NYC.